Integrated security manufacturer TDSi is proud to announce its French office is celebrating its 20th Anniversary on 1st September 2018. Originally established as a branch of the UK-based company to service French customers, the office in Noisy-le-Grand, Paris now oversees sales and technical support operations across Europe and North Africa.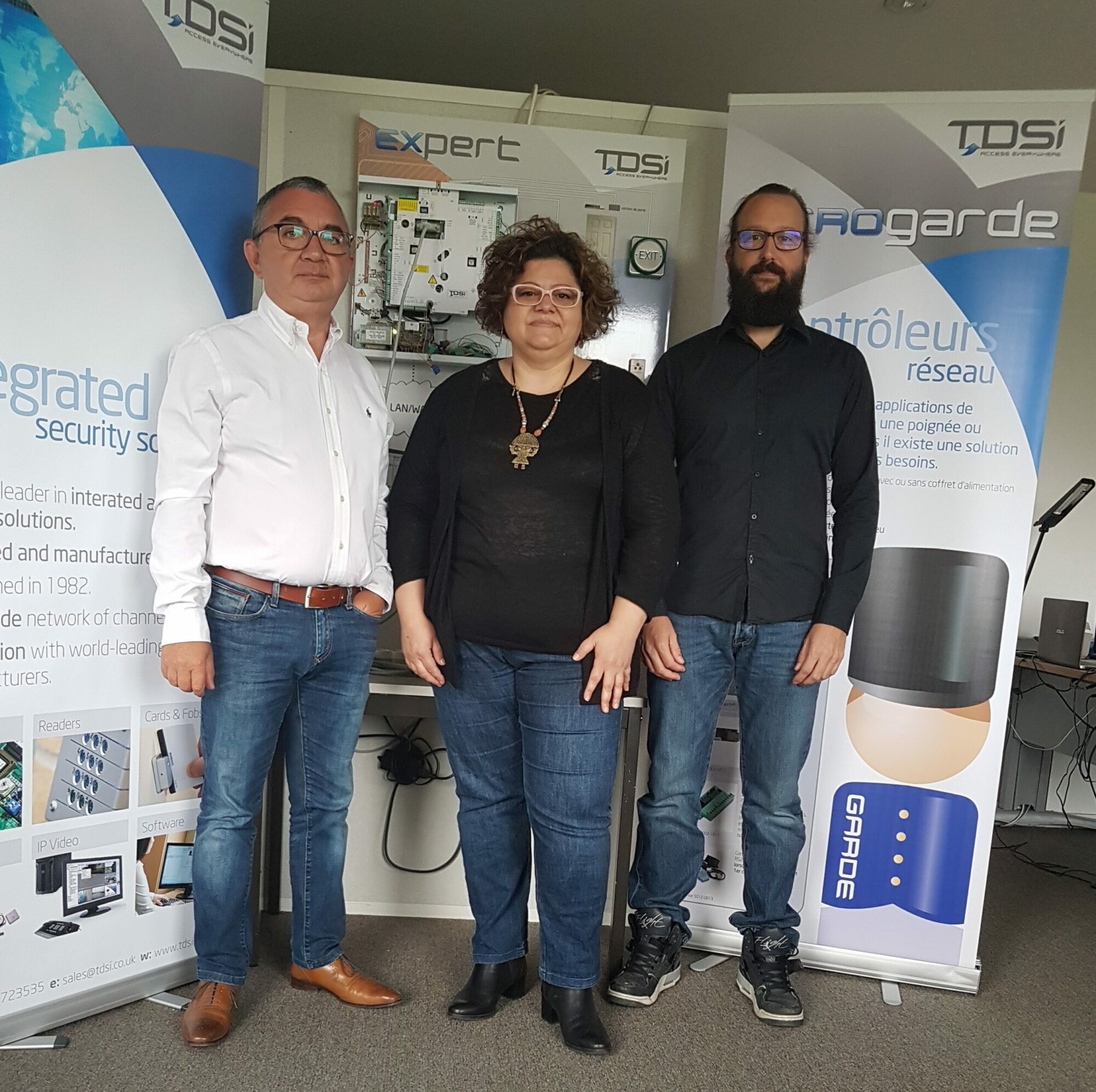 TDSi's Managing Director, John Davies commented, "TDSi has a long and distinguished presence in France with an excellent network of partners and loyal customers, but TDSi France has grown well beyond its initial scope to become a vital part of our overall business. In 20 years, the Paris office has grown to generate 25% p.a. of TDSi's entire income and we are extremely proud of the team."
Originally established in 1998 in conjunction with Elkron (now part of ADI Global) as a distribution hub for TDSi products, the French office rapidly evolved into a far more elaborate centre for everything TDSi. Following steady sales growth, a strategic decision was made around 10 years ago to take advantage of its Francophile links to further extend TDSi's reach into North Africa – with an even more concerted push five years later.
The Paris-based operations continue to be a vital part of TDSi as John Davies continued, "With Brexit looming and the current level of uncertainty over what this will entail, it is very reassuring for TDSi to have a powerful and dynamic presence in the heart of the EU. Even if there are disruptions in trade between the UK and mainland Europe, TDSi France will be on hand to ensure reliable and continued service for all our EU customers, free of any potential issues."
TDSi France is also a key component in the manufacturer's continued growth within the EU and beyond, as Mica Negrilic, International Business Development Manager at TDSi and head of the Paris office added, "TDSi will be exhibiting at Security Essen in September and the French team is at the heart of preparation for our stand and presentations. As a business, we want to establish a wider footprint in Germany and Eastern Europe, which has huge potential for further growth and is already showing a keen interest in our products and services."
Mica concluded, "Whilst we proudly celebrate 20 years of success, TDSi France is very much focussed on the future and the huge opportunities we have in the wider European market and beyond. These are exciting times and we look forward to the continued growth of our partnerships, customer base, and business as a whole."